So, I'm feeling a lot better now after a phone call with my cousin (thanks, Adrienne!) so I thought I'd post some pictures from the zoo.
Landon checking out the animals crazy lady with the camera.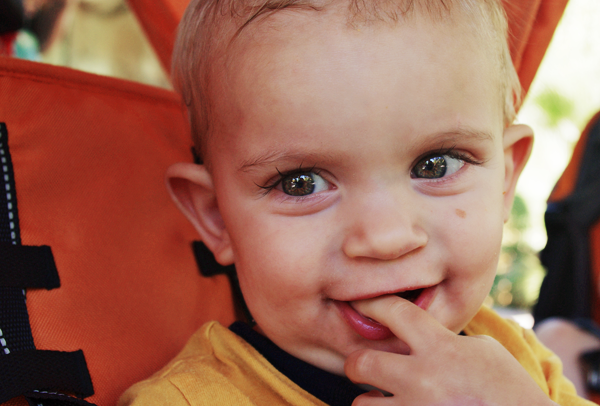 Carson-stick Starson Bubba-Larson go Flarson, ti-legged tow-legged bo-legged Carson!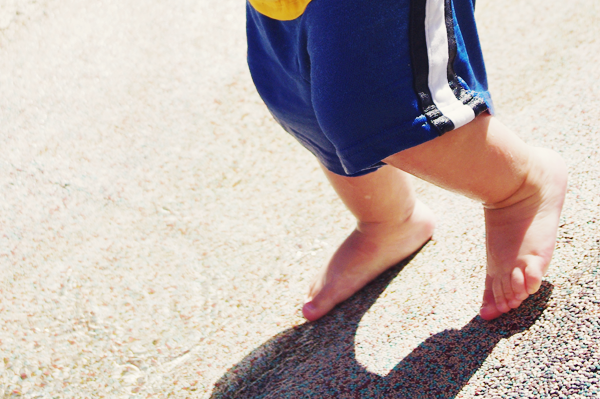 I seriously want to eat those little piggies ♥
And now for the obligatory animal pictures, so you know we were really there (although I suppose I could've taken these off the internet.) You'll just have to take my word for it.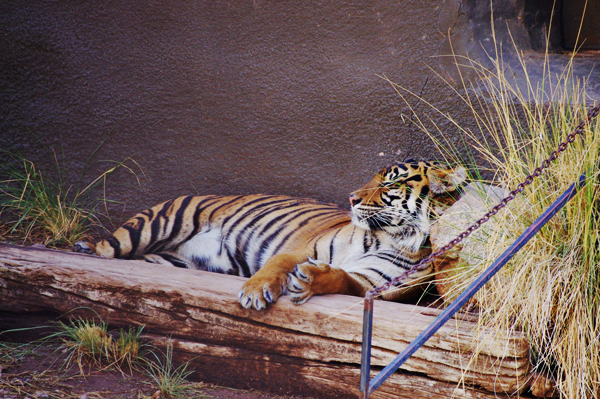 This guy was Fierce, with a capital f.
This guy, not so much.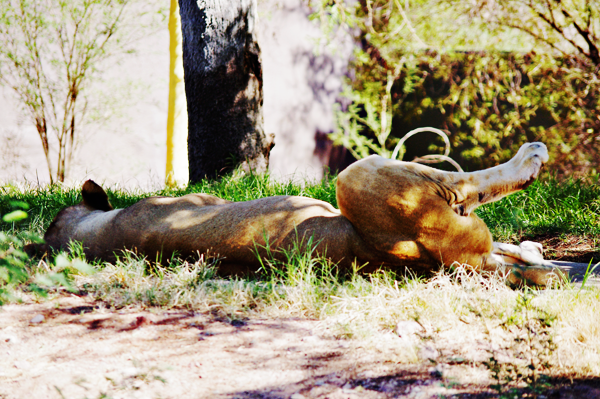 And this ladylike lioness just doesn't give a flying fig. She's all, "I'm already locked up, what are they gonna do?"
And this folks, is pretty much what the art of manipulation our zoo looks like in sunny (read: scorching hot) Arizona. You pay a bunch of money to walk around in the heat to see a bunch of animals that know better than to pay a bunch of money to go walking around in the heat.
Have you been to the zoo recently or planning a trip? What fun outdoor stuff do you do with the kiddos?